Ecology
Minchinhampton Golf Club is committed to maintaining the highest environmental and ecological standards throughout all its activities. To achieve this, we ensure all our greens staff have the necessary experience and expertise to manage all environmental work on all the courses, and The Old Course is an integral part of this.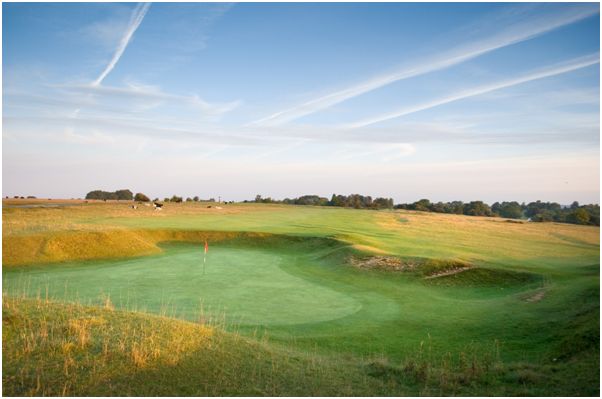 Golf has been played across the Commons since 1889, and the rights to do so are leased from The National Trust in a 999-year agreement signed in 1923.
As the Club does not own the Common it works very hard to co-exist alongside many other groups of right-holders who enjoy many differing activities. The Club respects and supports the other right-holders, and focuses a significant part of its efforts in maintaining the fabric of the Common in the most ecologically sensitive way possible.
For example, no chemical pesticides or fertilisers are used on the Old Course, and as such it is one of a very few clubs in the UK which can lay claim to that position. The club uses its machinery to help condition and maintain grassland for grazing as well as for golf; and, as a result, helps provide habitat for ground-nesting birds such as skylarks, and ideal growing conditions for native flora.
The Common can truly be said to have a "cloth of gold" in the late spring as buttercups bloom giving way to wild thymes and trefoils as the season progresses.
The club help keep scrub in check, both on and away from the golf course area. This prevents overgrowth and succession of thorns and brambles from gaining the upper hand.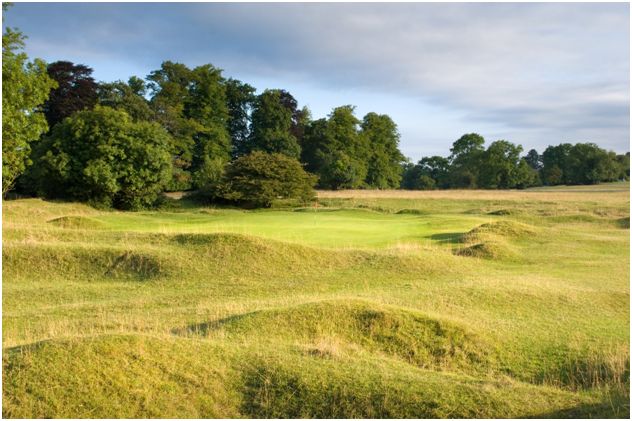 Minchinhampton Golf Club is a regular entrant of the annual Golf Industry Environmental Awards scheme and won best newcomer in 2003, was the national winner in 2004, received Highly Commended Certificates every year since 2008 and has been shortlisted for a "Pollinator" Award in 2016.